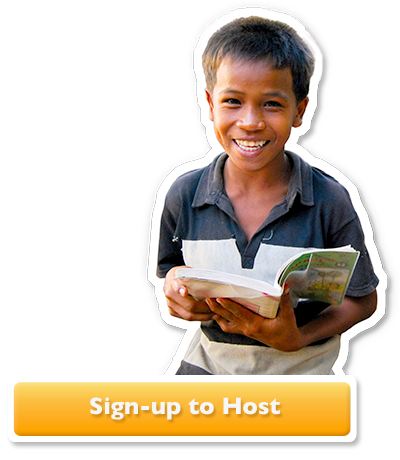 Sign-up Now!
••••••>
Fill out the Sign-up form and start your journey. You can choose to sponsor kids in a certain country or to sponsor from around the world where most needed.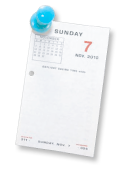 A World Vision Volunteer will Contact You
A Volunteer in your area will contact you to discuss the best way to share child sponsorship opportunities with your church. Lots of options are available -- from a Sunday event to a table in your lobby. You decide what works best.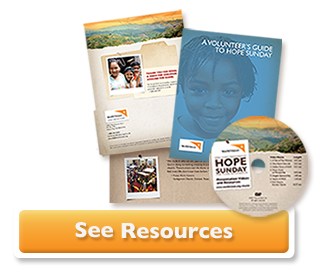 Host Your Event
After you sign-up, you'll receive a Hope Sunday Hosting Kit with all the information you need to prepare. The World Vision Volunteer will bring everything you need to host: a table display with brochures and information on boys and girls in need.